Fredrik Lindstrom
Fredrik Lindstrom is the man behind TennisTips365


He started his own tennis school – Stockholm Tennis Academy – in Stockholm, Sweden in 2003. The Academy is one of the most prestigious tennis academies in Sweden and Fredrik has developed his own highly successful instructional methodology. With teaching experience from all over the world, Fredrik has consolidated his knowledge and developed his teaching approach along audiovisual aids focusing on technique and biomechanics.
Fredrik has studied over 3,000 short tennis clips of professional tennis players on the ATP and WTA tours. In doing so, he found that all players with a good, modern technique have the fundamentals of technique and biomechanics in common.
Fredrik then decided to develop his own tennis teaching methodology. The aim was to teach modern technique to all players on all levels. A first-rate technique has a considerable impact on a player's game and success.
"Playing with a good, basic tennis technique is one of the key components if a player is to attain his or her maximum potential. Once a player has mastered the fundamentals, she or he can consistently produce the most efficient, effective, and successful strokes while minimizing the risk of injury. These fundamentals can be taught at all ages and levels of play. It all comes down to the individual's attitude to learning."
"It makes me a little sad to see people play tennis with limitations in their technique when I know how quick and easy it is to learn the right way and how rapidly everyone can develop. Mistakes are made among club players, from beginners to advanced level, and even among top players throughout the world on the ATP and WTA tours."
"It doesn't matter what sport you are interested in – it is more fun if you have a good, functional technique. You will be amazed how quick and easy you will develop your technique and your game once you have listened to and assimilated the instructions. You can practice on and off court. Make sure you start off slowly and that you don't skip any of the stages."
Sweden has never been big enough for Fredrik and in 2007 he decided to spread his methodology to the rest of the world. The result is what you are looking at today. A project that is set to expand even further.
Annika Wiklund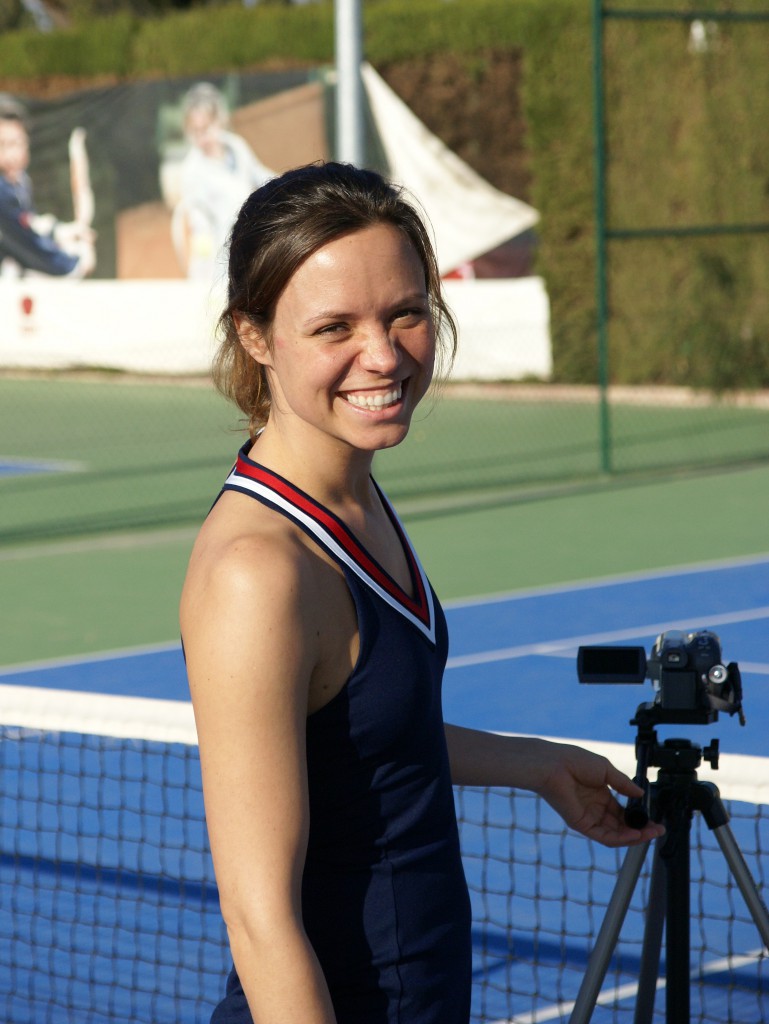 The other person behind Tennistips365.com is Annika Wiklund. A former tennis player and now a coach at the Stockholm Tennis Academy, she has been working with players on all levels, both national and international.
Annika is the co-ordinator of Tennistips365.com and she is involved in most aspects. With a keen eye for detail she won't give up until things are exactly right.
"Tennistips365.com is a very exciting project that really makes a difference. I speak from my own experience and from the progress I've seen in players who have followed the instructions. It's a very effective and easy way to learn how to play tennis the right way. As a coach I've worked with Progressive Methodology with great success."
You can soon see Annika's tennis technique development here at Tennistips365.com.